10+ Awnings Contractors found in Toronto, here are the top 2
25 Green Court Ajax ON L1S 6W9
Permanent protection from the elements for your patio, deck or front porch with Craft-Bilt's patio cover roof systems. Let us show you the many ways how to cover a patio with our insulated roof pane... See More
Contact
Website
I sent an e-mail to Darryl telling how pleased and ultimately how happy we were with not just the job that Stef did but the overall plan that was executed, how well it fit and how well it works. We could not be happier! Craft-Bilt has not disappointed us in the two jobs they ha... See More
http://awnings.ca
1027 Finch Ave W P.O. 30109 Toronto ON M3J 3L6
Contact
We specialize in creating innovative and beautiful awnings and window coverings for your home and business. From blinds, shutters of wood and vinyl, to draperies we offer a wide variety of window coverings to match the latest styles and technology. W...
The TALIUS brand is your guarantee of top quality and personalized service from construction to finished installation. We focus on your peace of mind throughout the entire process giving you solid value. TALIUS is "The Trusted Name in Rollshutters, ...
http://awnings.ca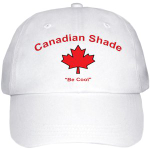 95 Thorncliffe Park Drive Toronto ON M4H 1L7
Canadian Shade provides retractable and permanent awning sales, installations and repairs in the Greater Toronto Area and cottage country. Our awnings are top quality and built to last.
http://awnings.ca
http://awnings.ca
75 Glenmore Road Toronto ON M4L3M2
Commercial and residential. Canvas and aluminum.
http://awnings.ca
95 Thorncliffe Park Dr Unit 1801 Toronto ON M4H 1L7
Contact
From the initial assessment to the final installation, we'll be with you every step of the way. We've worked with 100s of home and condo owners to provide solutions for their space. If our product won't work for you, we'll tell you. if it wil...
http://awnings.ca
http://awnings.ca
Fifth Season Shade Products
128 Sterling Rd Toronto ON M6R 2B7
http://awnings.ca
Cantex Products
271 Strathmore Blvd Toronto ON M4J 1P7
http://awnings.ca
Canvas Specialty CO
172 Saint Helens Ave Toronto ON M6H 4A1